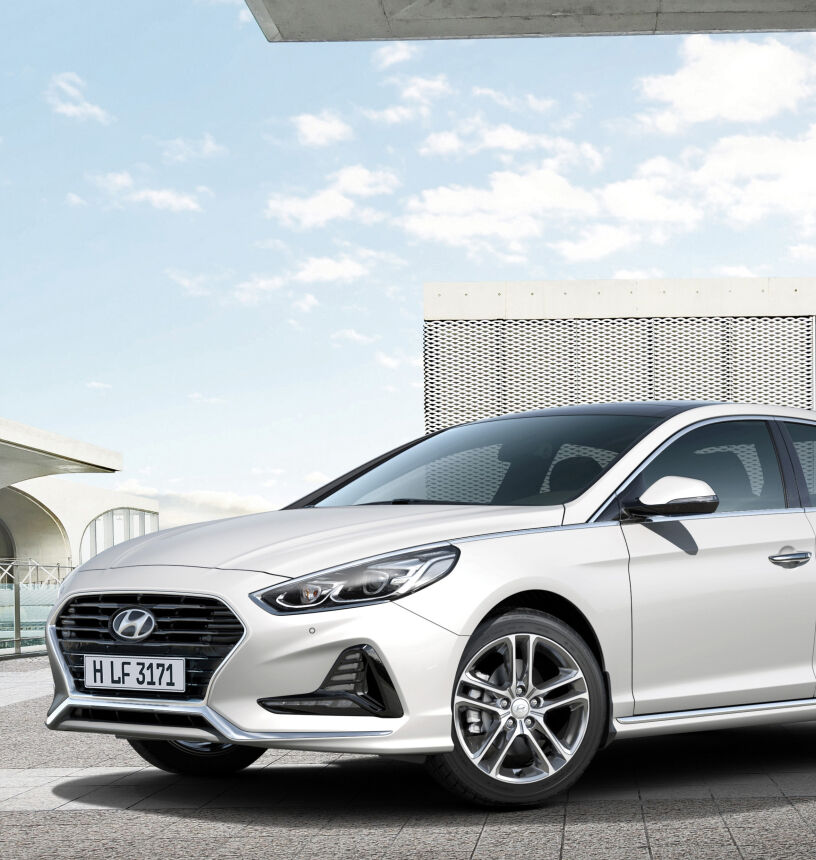 2017
2017
August
HARI, through its corporate social responsibility arm, HARI Foundation, Inc. (HFI), celebrated 50 years of ASEAN by honoring the 2017 ASEAN Biodiversity Heroes with the Hyundai Icon for Biodiversity. The Icons named were Eyad Samhan (Brunei Darussalam), Sophea Chhin (Cambodia), Alex Waisimon (Indonesia), Nitsavanh Louangkhot Pravongviengkham (Lao PDR), Prof. Zakri Abdul Hamid (Malaysia), Dr. Maung Maung Kyi (Myanmar), Dr. Angel C. Alcala (Philippines), Prof. Leo Tan Wee Hin (Singapore), Dr. Nonn Panitvong (Thailand), and Dr. Dang Huy Huynh (Vietnam). The award ceremony was held at New World Manila Bay Hotel as part of the three-year partnership of HFI and the ASEAN Centre for Biodiversity.
Hyundai Asia Resources, Inc. (HARI), received the second highest ranking in the 2017 Philippines Customer Service Index (CSI) StudySM conducted by J.D. Power. The study, now on its 17th year, was fielded between February and May 2017, where a total of 1,951 new vehicle owners participated. Respondents are owners who purchased their vehicles between February 2015 and May 2016 and who brought their vehicles to an authorized service center or dealer for maintenance or repair work between August 2016 and May 2017. HARI bested the nine other mass market brands included in the study, registering impressive ratings in all five factors measured, namely: service quality; service initiation; vehicle pick-up; service, facility; and service advisor.
July
HARI bagged the prestigious Excellent Customer Service Achievement award for the passenger cars segment at the Global Customer Service Innovation Seminar held from July 4 to 6, 2017, in Seoul, Korea. HARI bested 47 other countries represented in said summit, and was conferred with the award together with the official Hyundai distributors of Turkey, Puerto Rico, and South Africa.
HARI was likewise recognized with the Service Excellence Award for Best Service Cooperation for its commercial vehicle (CV) business. This distinction is given to distributors who exemplify outstanding after-sales programs and have assisted the most number of customers. HARI also received the recognition for having the best reach-out plan for before-service operations, as well as a formidable after-sales support.
These distinctions come on the heels of an aggressive first-semester sales performance, which saw HARI breaching the 3,000-unit mark. This bodes well for the Korean brand, considered today the third top-ranking automotive firm in the country.
HARI Foundation, Inc. (HFI), proudly supported the Philippine delegation to the 58th International Mathematical Olympiad (IMO). As a first-time corporate sponsor of the team, HFI attended the team's sendoff at the Ateneo de Manila University. The IMO, which will be held this year by Rio de Janeiro, is considered the biggest and most prestigious mathematics competition for high school students the world over. Over 600 students from more than a hundred countries from five continents compete annually, making the IMO a seedbed for the world's most prolific mathematicians.
May
Groundbreaking of Hyundai Trucks and Buses Cainta
For the second time, HMC hails HARI as Global Distributor of the Year 2016
April
The launch of the Ma. Fe Perez-Agudo Center for Leadership Excellence gives a major boost to St. Scholastica College Manila's tradition of being a premier venue for training women leaders and influencers. Launched on the 110th year of the school's foundation, this project was made possible through a donation by outstanding Scholastican, Ma. Fe Perez-Agudo, President and CEO of Hyundai Asia Resources, Inc. (HARI) and President of HARI Foundation, Inc. (HFI). The donation was coursed through HARI Foundation, Inc. (HFI) the corporate social responsibility (CSR) arm of HARI.
March
Guided by its vision to build a nation adaptive and resilient to climate change, HARI Foundation, Inc. (HFI), the corporate social responsibility arm of Hyundai Asia Resources, Inc. (HARI) recently signed a memorandum of cooperation (MOC) with the ASEAN Centre for Biodiversity (ACB) at the World Trade Center, Pasay City, with the objective of strengthening global efforts to support biodiversity and extending support for ASEAN Member States in achieving their biodiversity objectives. Under the MOC, HFI and ACB shall cooperate to enhance public awareness of the value of biodiversity and the need to conserve it, and strengthen the role of business in biodiversity conservation
HARI Foundation, Inc. partners with the ASEAN Centre for Biodiversity to strengthen global climate change efforts.
HARI returns to MIAS with another fresh take on customer-driven innovation. "Gusto," inspired, conceived, and driven by the Filipino customer's dreams, needs, and values, now gets a 360-degree spin with Gusto Ko, Kaya Ko, Sama Tayo, crowning Hyundai's 16 years as the Filipino's lifetime partner in mobility and beyond.
Headlining the Hyundai "Gusto Revolution" was the launch of the inspirational and aspirational "Gusto Ko," the Hyundai Gusto anthem, composed and performed by Up Dharma Down; the introduction of the Hyundai Creta and Genesis G90; the official launch of the Hyundai Assembly Center (HAC); and the kickoff of the First Hyundai Innovation Congress (ICON).
Hyundai iCON (Innovation Congress) is a pioneering knowledge forum organized by Hyundai Asia Resources, Inc. (HARI), the official distributor of Hyundai vehicles in the Philippines. iCON brought together experts and thought leaders from private businesses and multi-lateral organizations to dialogue on the theme "Harnessing Accessible and Responsive Innovation." iCON is designed to be a regular platform to spark dialogue, challenge the status quo, and come up with smart, relevant, and do-able measures that will guide business strategies in the years to come.
Hyundai Assembly Center (HAC) Coming on the heels of a remarkable double-digit growth in February, HARI caps the first quarter of 2017 on sustained momentum with its foray into car assembly. In what is considered a strategic response to the robust car demand in the country, HARI recently launched the Hyundai Assembly Center (HAC) located at the Laguna Technopark, Sta. Rosa, Laguna.
Tanay City count among the first beneficiaries of the Rain Water Harvesting System, a filtration method that is capable of producing and storing potable water from rain gathered in roof gutters. Said system is an innovation of Prof. Han Moo Young of the Engineering College of Seoul National University. Partners HARI Foundation, Inc. (HFI), the CSR arm of Hyundai Asia Resources, Inc. (HARI), Hyundai Motor Company (HMC), Better World, the CSR projects implementing partner of HMC, and local youth NGO Youth for Sustainable Development Assembly expressed their one-ness in vision to build sustainable climate change resilient nations, one community at a time.
January
(HFI) President Ma. Fe Perez-Agudo addressed some 700 participants from 20 countries during the Plenary Session of the 4TH Global Social Business Summit of Gawad Kalinga (GK), held at the Hyundai Center for Green Innovation (HCGI) at the GK Enchanted Farm in Angat, Bulacan. Summit theme was "Social Market: Disruption for Shared Prosperity Now." Ms. Agudo detailed on how education in climate change founded on the Filipino value of Bayanihan is HFI's current thrust, and how GK had helped HFI flesh out and develop this CSR core through their close to 10 years of solid collaboration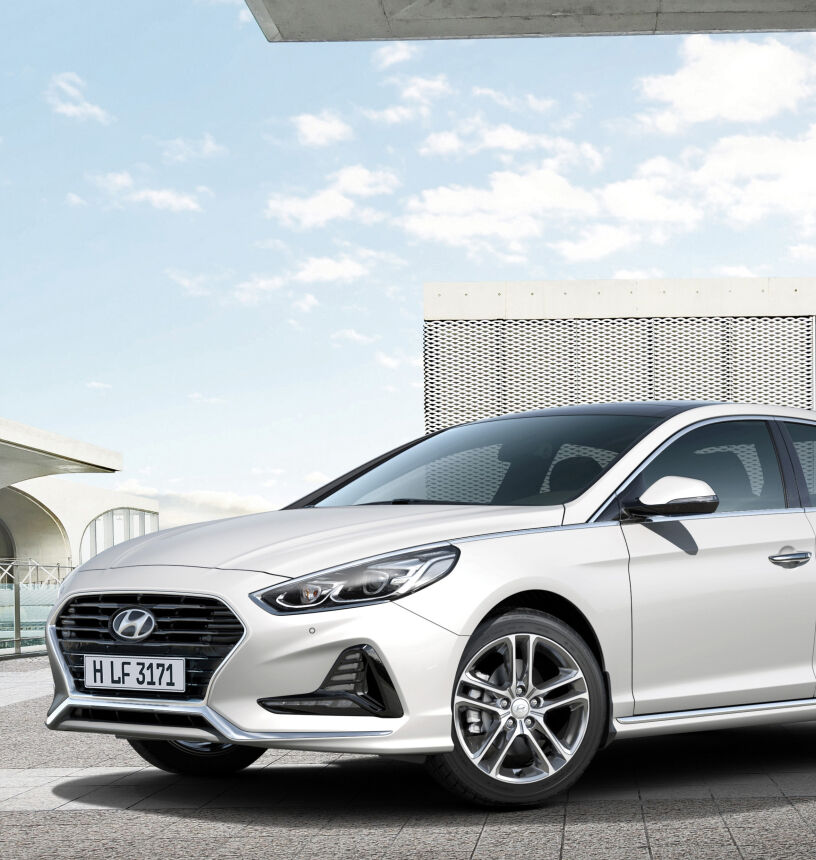 2016
December
Record 53% sales growth, up from 22,958 units sold (2015) to 33,695 units sold (2016).
First meet-and-greet of the Hyundai Assembly Center staff with the HARI Board
Launched Genesis EQ900 limousine
November
Miss World 2016 Philippines, Catriona Elisa Magnayon Gray, kicked off her journey to Washington DC with a brand new Hyundai EON in Coral White, a premium prize courtesy of Miss World sponsor HARI.
October
Launch of the first ever Hyundai National Car Wash Weekend this October 8-9, 2016. Hyundai vehicle owners are welcome to this two-day car wash fair and enjoy a free exterior wash, tire black, and interior vacuum, and keep their cars not just squeaky clean on the outside but also humming healthy with additional perks during the promo period, including a 23-point check-up using Global Diagnostic System (GDS) tool; discount vouchers on selected Hyundai Genuine Parts for Preventive Maintenance Service (PMS) customers using HGMO motor oils; free car cleaning kits for the first 10 customers to register at their nearest Hyundai dealership; free fuel vouchers for successful car referrals by One Hyundai Family (OHF) members; and, for first-time Hyundai buyers, an exclusive P15,000 discount on the Elantra, Tucson, Santa Fe, Veloster and Grand Starex.
September
HARI Foundation, Inc. Celebrates a Decade of Partnerships from the Heart The past decade has witnessed HARI "giving back" to the community through its Corporate Social Responsibility [CSR] arm, HARI Foundation, Inc. (HFI).
Strong partnerships characterize HFI on its 10th year in CSR, having engaged HARI employees, dealerships, and customers, as well as partners in the public and private sectors, in trail-blazing endeavors across the country in the areas of education, environment, community development, healthcare, and women's and children's rights.
Among HFI's roster of partners in nation building are Gawad Kalinga, HARIBON Foundation, Habitat for Humanity, St. Scholastica's Priory, the Department of Science and Technology (DOST), National Museum, The Mind Museum, and Synergeia Foundation.
August
HARI @ 15 Inauguration of the new BGC Corporate Center offices
June
Hyundai Accent Sedan, Accent Hatch, Tucson (Gas and Diesel), Elantra, and Santa Fe top fuel-efficiency ratings at DOE Euro 4 Fuel Efficiency Eco Run
The Hyundai Logistics Center (HLC), the flagship facility of Hyundai Asia Resources Incorporated (HARI) was awarded the "Kamagong" certificate by the Philippine Green Building Initiative (PGBI) a little over a year since its April 2015 inauguration. The awards ceremony was graced by Hyundai Motor Company (HMC) Commercial Vehicles Division President Mr. Seong Kwon Han.
Ratings body PGBI is a group of professional development associations that was formed through a shared concern for the sustainability of the built environment, from design to construction to actual operations; thus the PGBI acronym for their advocacy--GREEEN (Geared for Resiliency and Energy Efficiency for the Environment).
Extreme Boldness All-New Elantra Media Test Drive – Cebu
HARI unveiled four more green-certified facilities to start its initiative to build the first fully eco-friendly dealer network in the country: Hyundai General Santos (June 4), Hyundai Naga City (June 8), Hyundai Cebu South (June 10), and Hyundai Alabang (June 15). The five dealerships boast eco-friendly features and operations and were accredited by the Philippine Green Building Initiative (PGBI), an independent group of architects and engineers advocating best green construction and operation practices. Under the PGBI's G.R.E.E.E.N. scoring system (Geared for Resiliency and Energy Efficiency for the Environment) Hyundai General Santos, Hyundai Naga City and Hyundai Alabang were awarded "Narra" certifications, while Hyundai Cainta and Hyundai Cebu South received a "Yakal."
May
Inauguration of Hyundai Cainta, the first of five GDSI-ready and green-certified facility of the HARI dealership
April
Hyundai's grand comeback at the Manila International Auto Show
The 5th AVID Thought Leadership Forum. "GLOBALL: To get there together. Linking industries in a value chain world" With the tag line, "Enabling Ideas, Engaging Partnerships," the TLF is AVID's premier platform for industry stakeholders to engage in dialogue on critical issues that affect the future of the industry and the economy. For this year, the TLF brought together an international roster of industry leaders and experts for a global conversation on the phenomenon of the Global Value Chain (GVC). The GVC pertains to activities across nations and regions, comprising the full range of activities required to bring a product or service from its conception to the end-user. These activities include design, raw materials sourcing, assembly, marketing, and distribution, and implicate multiple policy areas, such as trade policy concerns, investment policy, and a broad range of public policy-driven non-tariff measures that affect goods and services.
March
HARI receives the 2015 HMC Asia-Pacific Excellent Brand Enhancement Award
February
HARI is appointed the official Philippine distributor of Hyundai Commercial Vehicles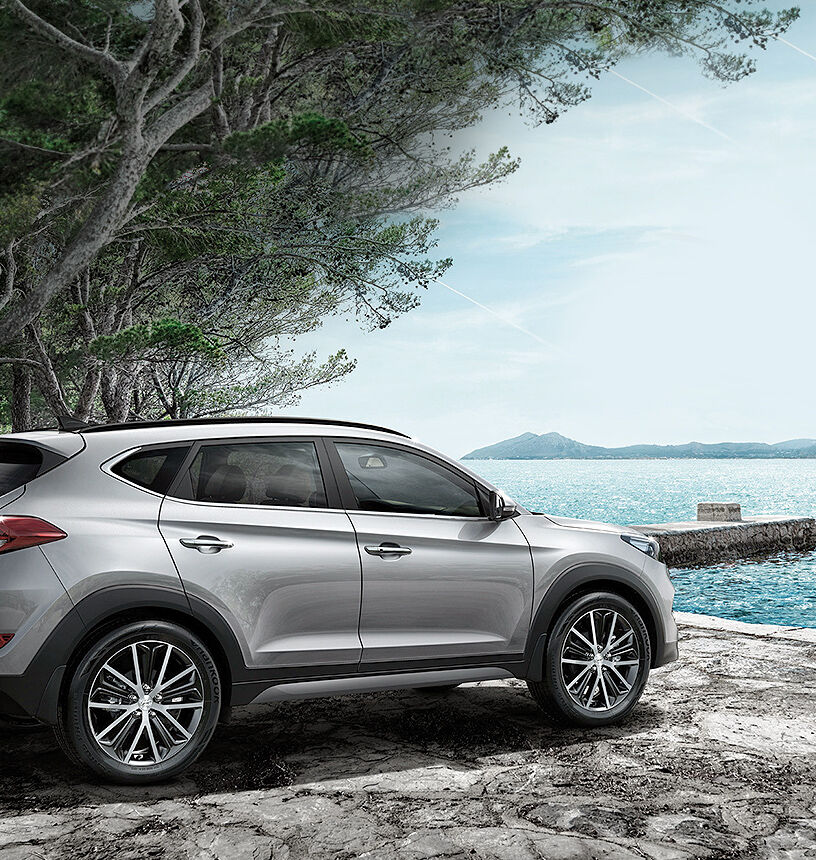 2015
December
All-New Elantra launch
Introduction of the new 5-Year Unlimited Mileage Warranty. HARI beats its own warranty program by launching another industry first: the 5-Year Warranty program with Unlimited Mileage coverage. Hyundai owners can now drive all they want without fear of losing the after-sales security within their warranty period on account of excessive mileage because the previous 100,000-kilometer cap on the warranty clause has been removed. This upgraded warranty program is testament to the high quality of Hyundai cars, while giving Hyundai owners added value and greater peace of mind.
August
Tu-tough, Tu-Sexy Media All-New Tucson Test Drive back-to-back with HARI Foundation-DOST Coral Reforestation in Boracay Island
July
HFI President Ma. Fe Perez-Agudo represents HARI Foundation as a guest speaker and panelist at the UBS Philanthropy Forum Asia 2015: Women in Philanthropy
June
HFI President Ma. Fe Perez-Agudo was invited as a panelist at the General Assembly of the League of Corporate Foundations CSR Expo. The conference theme, "Collaborate. Sustain. Revolutionize," reinforced the importance of collaboration and multi-sector coalitions to sustain efforts at inclusive development.
April
2014 Regional Excellence Award
Inauguration of the Hyundai Logistics Center
The Hyundai New Dealership Experience is introduced to the HARI Dealership Network
Launch of the All-New Tucson
Hyundai CARES (Customer Assistance and Response System) pilot run at Hyundai North EDSA
March
Groundbreaking of St. Scholastica Mission Hospital
Inauguration of National Children's Hospital Operating Room Complex, a gift of HARI Foundation, Inc. to the Filipino Child
February
Outstanding Performance in Customer Satisfaction - HMC Asia-Pacific, Africa and Middle East Seminar
Inauguration of Hyundai Batangas City
Relaunch of Hyundai Cabanatuan City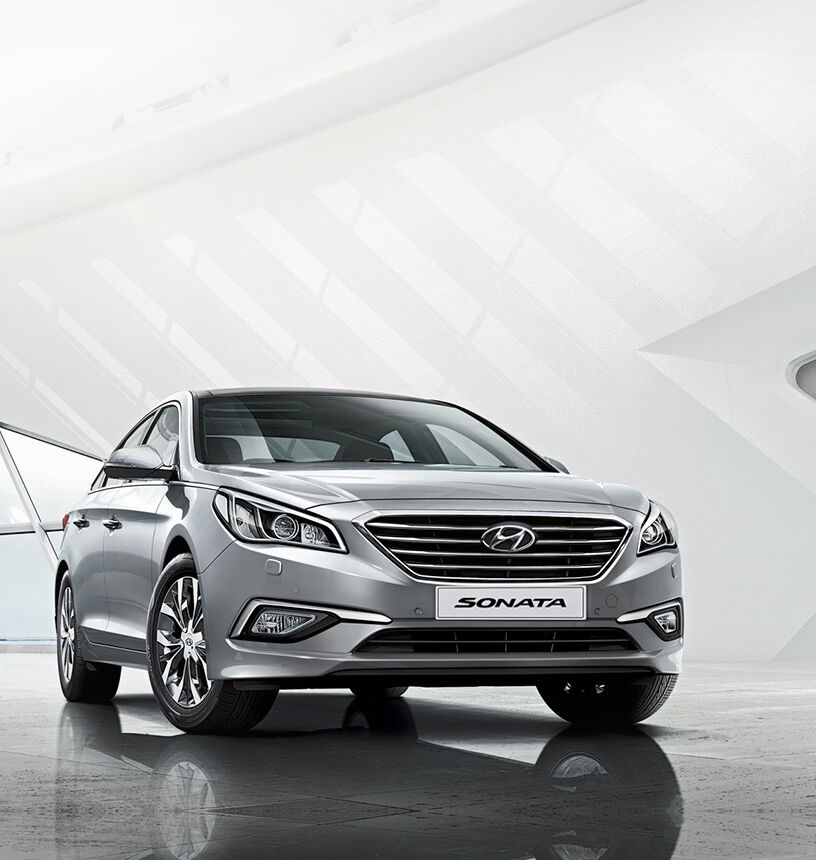 2014
October
Donation of a new Center for Leadership Excellence to St. Scholastica's College Manila
August
Donation of the Hyundai Hall to The Arete, Ateneo de Manila University's soon-to-rise creative hub
June
Donation of the Richard L. Lee Engineering Design and Technology Block of De La Salle University
May
2013 Asia-Pacific Distributor of the Year
Hyundai Grand Santa Fe Launch
Official Mobility Partner of the Philippine Government for the 23rd World Economic Forum on East Asia (WEF) and the ASEAN Finance Ministers' Investor Seminar (AFMIS)
March
Nationwide Live Brilliant Eco-Diesel Run, Accent CRDi Edition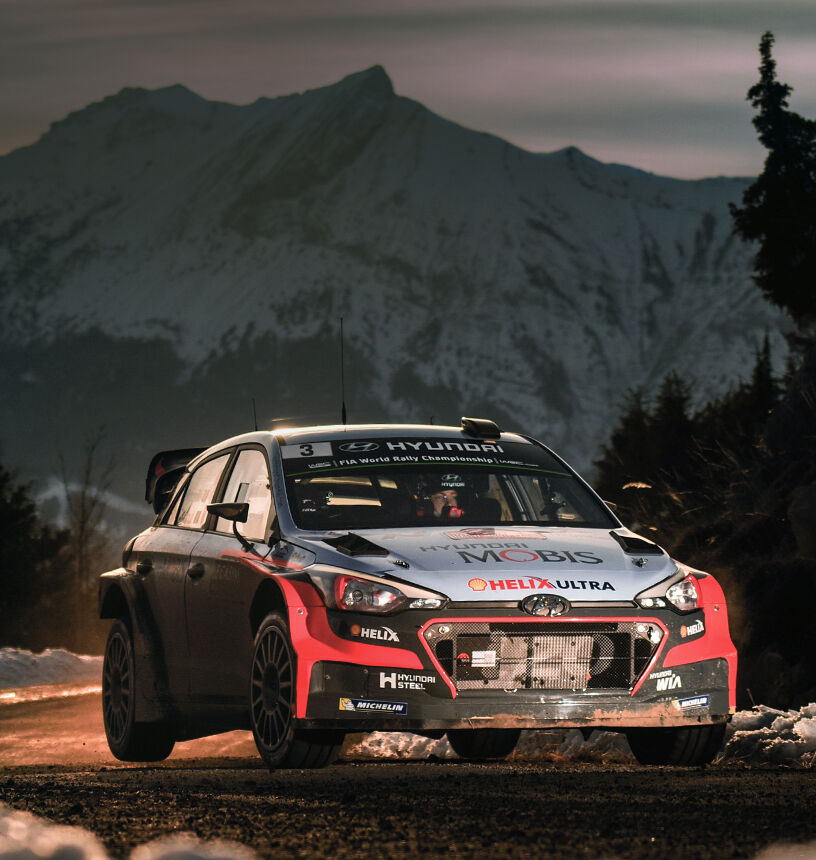 2013
December
Hyundai H.A.P.P.Y Tune-ups offered brilliant drives in the Holiday Season
HARI recorded a resilient growth in sales by 60% versus the same month in 2012 to end the period with 2,416 sold units from 1,505.
The sub-compact passenger cars, particularly, EON displayed its top sales month in 2013 with a December reckoning amount of 686 units. This output has helped the brand's Passenger Car (PC) segment to a laudable 113% increase to 1,600 units for the month versus the previous year's month level.
November
The Eon posted its best sales month thus far in 2013 with a November tally amounting to 655 units. This output has helped the brand's Passenger Car (PC) segment to a commendable 13% increase for the period. On the Light Commercial Vehicle (LCV) front, the luxurious Santa Fe Mid-Sized SUV performed exceptionally well, doubling its performance from last year with a month-end total of 207 units rolling out of dealerships. Together, the popularity of Hyundai's vehicles across various segments gave the brand its 6th straight month of growth.
Launch of Hyundai Baliuag
Two Filipino Hyundai Sales Consultants win top awards at 1st Hyundai Motor Company Global Sales Consultants Championship, Seoul, South Korea
October
October's performance was characterized by strong contributions from both Passenger Car (PC) and Light Commercial Vehicle (LCV) segments. Led by the month's biggest contributor, the formidable Accent's tally rose 42.2% to 556 units against 391 the month before. This was followed closely by the Eon, which managed a steady climb to 400 units from 354.
On the LCV front, favorable supply conditions allowed the luxurious Santa Fe a month-on-month growth of 36.8% with a total of 104 units in October. Likewise, the Grand Starex increase its tally over September by 40.6%, ending the month with 201 units sold. Not to be outdone, the brand's workhorse also saw a considerable increase for the month with the H-100 utility truck netting 135 units for a 55.2% uptick compared to the month before.
September
The PC category managed to expand by a healthy 44% against the same period in 2012 to cushion the shortage in the Light Commercial Vehicle (LCV) segment which posted a 32% decrease for the month.
Hyundai's September growth saw a combined effort from the Eon, Accent, and Elantra. All posting impressive double digit growth figures, the surge was led by the 2012 Philippine Car of the Year's lucky 88% increase for the period.
Launch, Hyundai Pasong Tamo
Hyundai SAGIP steps up: F.I.R.S.T (Fast & Immediate Rescue and Service Team) 24/7 emergency roadside assistance service for flood-damaged Hyundai vehicles
August
Kick off, Hyundai Lateral Drift Series, featuring the Hyundai Genesis Coupe
HARI notched up an impressive 29% increase versus the same period in 2012 with sales for the month reaching 1,877 units from 1,454 in August 2012.
The brand's Light Commercial Vehicles (LCV) led the charge in June and July, followed by the Passenger Cars (PC), totaling a 24% passenger car uptick, compounding the remarkable growth momentum of LCVs which registered a 40% upsurge for the period.
Passenger car performance was spearheaded by the outstanding 437% expansion of Eon sales in August with 499 units of the stylish subcompact rolling out of showrooms compared to 93 units in August 2012.
July
HARI posted 21% Year-on-Year (YoY) increase in July with sales soaring to 1,844 units against 1,530 during the same month in 2012. The popularity of the brand's Light Commercial Vehicles (LCV) drove the July sales blitz, with the LCV offerings, led by the all new Santa Fe, registering significant growth to contribute to an overall 80% segment increase for the period. Following this trend was the Grand Starex Passenger Van which posted a 69% uptick, while the H100 utility truck improved its performance by a stellar 306%. Rounding out the LCV onslaught was the Tucson, which reinforced its position as the number one Compact SUV in the market with a solid 5% increase in sales for the period.
Elantra, 2012 Philippine Car of the Year carried the torch for the brand's Passenger Car (PC) vehicles, expanding by 143% in the given period to offset steep supply constraints in the sub compact category.
June
Hyundai's Light Commercial Vehicles (LCV) fueled the brand's performance, rising by 17% over the previous month. The ever-popular Grand Starex Passenger Van netted a 28% increase month-on-month, while the resilient Tucson proved its staying power as top-of-mind Compact SUV with a 38% growth over May of this year.
Sales of the Genesis Coupe saw its numbers increase by a staggering 322% in the first six months of 2013 versus the same period in 2012. The Eon subcompact held its own, growing by 11%. Finally, the all-new Santa Fe moved by !69% Year-to-Date (YTD).
May
Hampered by supply limitations, Hyundai's Passenger Cars (PC) suffered a 5% decline compared to the same period in 2012. Offsetting this, however, was the stellar performance of the Accent sub-compact which increased its year-on-year (YOY) volume by 14.9%. The brand's Commercial Vehicles (CV) also fared well, ending the period with a 5.3% growth compared with May 2012 figures.
April
Launch, Hyundai Jet Service Premium
HMC Creative Design Manager Casey Hyun as ICON Manila guest speaker: Smart Mobility in Smart Cities of the Future/ Hyundai Fluidic Sculpture
Hyundai Ioniq headlines the future of motoring at iCON Innovation in Mobility Expo, Manila.
March
Launch, Hyundai Dumaguete
Bouncing back from a supply-hampered February, Hyundai passenger and commercial vehicles posted favorable numbers, with passenger cars registering 2% growth, to finish at 1,343 units vs. 1,316 in March 2012. The Light Commercial Vehicle (LCV) segment also posted strong digits with 984 Hyundai LCVs rolling off showroom floors from 929 units in March 2012.
February
HARI experienced an overall 20% decline from 4522 units sold Jan-Feb 2012. Sales of PC models declined by 51% while the LCV segment maintained strong sales levels, ending the period with 20% growth from the previous year.
January
Launch, All-new Hyundai Santa Fe
HARI opened the year with a 32% growth in sales. Passenger Car (PC) models performed exceptionally well, posting a 65% increase. Vehicle sales for the period were led by the Grand Starex, the newly refreshed Genesis Coupe, as well as the Hyundai sub-compacts, Accent and EON.