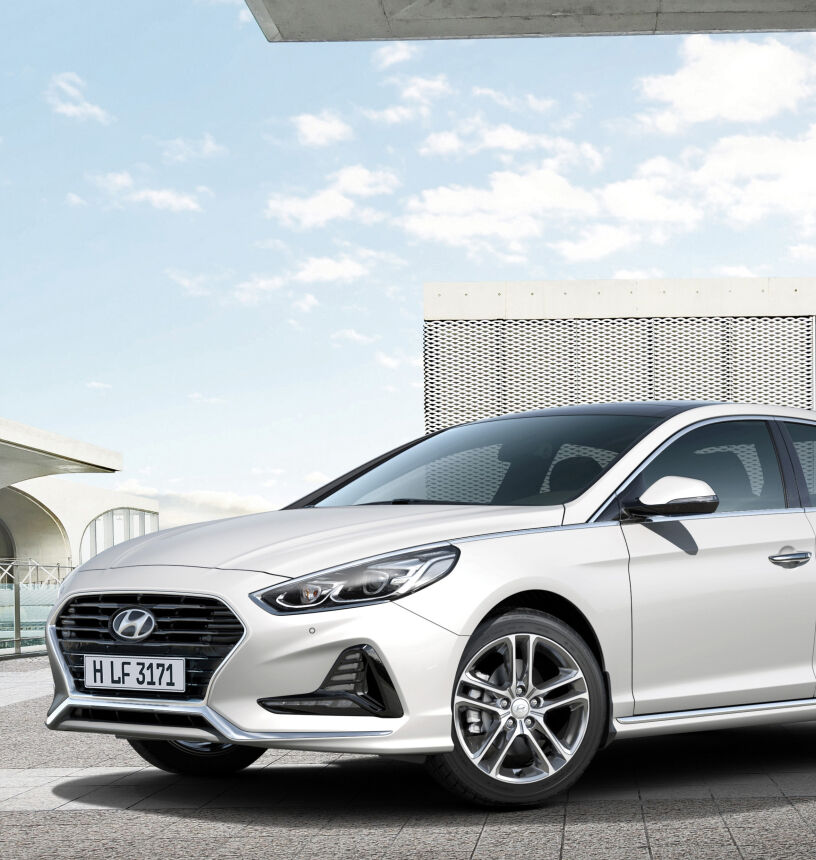 2019
January
January 18, 2019. Launch of the Richard L. Lee Engineering and Technology Block at the De La Salle University Laguna Campus.
2018
November
November 26, 2018. St. Scholastica's College, Manila. Launch of the Maria Fe Perez-Agudo (MFPA) Center for Leadership Excellence with the MFPA Thought Leadership Forum, "The Future of Everything: Shaping Young Leaders in the Age of Digital Disruption."
October
October 24, 2018. UP Philippine General Hospital. In support of Breast Cancer Awareness month, HARI Foundation, Inc. formalized its partnership with UP-PGH and UP-PGH Cancer Institute through the deed of donation signing and ceremonial turnover of the Hyundai H350 luxury van, customized into the Alagang Breastfriend Cancer Diagnostic Clinic that will be manned by UP-PGH medical missions to reach out to inform, empower and care for more and more women in the under-served sectors of the country.
October 16-19, 2018. Hyundai Philippines' Commercial Vehicle After-Sales Service team, Gary Junio of Hyundai Commonwealth and Mark Eric Rellosa of Hyundai Cainta, was crowned champion of the first Hyundai Trucks and Bus World Skills Olympics (WSO) held at at Hyundai's Global Learning Center in Cheonan, South Korea.
August
August 24, 2018. Hyundai supports the "Mentor Me on Wheels" program of Go Negosyo and the Department of Trade and Industry (DTI). HARI President and CEO Ma. Fe Perez-Agudo joined other established entrepreneurs to engage in 20-30 minute one-on-one mentoring with participating micro and small business owners on the seventh leg of Go Negosyo's mobile mentorship program.
August 9, 2018. Incheon, Korea. HARI President and CEO Ma. Fe Perez Agudo joined an international panel of experts at the 6th Asian Youth Forum to discuss emerging challenges and opportunities that confront the youth workforce in the wake of the Fourth Industrial Revolution.
July
July 19, 2018. HARI hosted the very first World Skill Olympics for commercial vehicle distributors in the Asia and Pacific region. Held at the Hyundai Logistics Center (HLC) in Calamba, Laguna, 12 of the Region's top service technicians from the Philippines, Vietnam, and Myanmar competed for the privilege to represent Asia Pacific at the First Technical Truck and Bus World Skills Olympics in Korea in October 2018.
May
May 20, 2018, Camp Karingal, Quezon City Hyundai, in partnership with the Korean National Police Agency (KNPA) and the Korea International Cooperation Agency (KOICA), delivered 130 brand new Elantra and Starex units to the serve as patrol vehicles of the Philippine National Police (PNP). HARI pledged Hyundai's award-winning Service package to maintain these new patrol vehicles in peak fighting form.
May 15-18, 2018 The First CV Dealership Conference and Recognition Night was held at Hotel Niccolo in Chengdu, Sichuan Province, China.
April
April 24-25, 2018. HARI for the first-time hosts the Hyundai Global Commercial Vehicle (CV) Service Conference with the theme "Weaving New Frontiers for Growth in the Commercial Vehicle Business."
April 10, 2018 - Inauguration of the Hyundai Dream Centre Philippines (HDCP), a world-class training and education hub for underprivileged Filipino youth. The HDCP is the fruit of the partnership between HARI, Hyundai Motor Group (HMG), and global humanitarian organization Plan International.
March
Hyundai Motor Company President Seong Kwon Han (extreme R) and HARI executives (L-R) Executive Vice President and Chief Finance Officer Ladislao Avila, Chairman Emeritus Richard L. Lee, and President and CEO Ma. Fe Perez-Agudo, cut a winning form at the 2018 Hyundai Trucks and Bus Global Distributors Convention held March 21-24, 2018 in Sydney, Australia.
HARI Commercial Vehicles Division ran away with the 2017 Regional Excellence Award for Asia & Pacific, besting 15 others in the region, at the 2018 Hyundai Trucks and Bus Global Distributors Convention held March 21-24, 2018 in Sydney, Australia. HARI was cited for its outstanding performance in 2017, marked by rapid growth in sales, bold marketing campaigns, and unparalleled brand loyalty.
HARI bagged the 2017 Best Sales Award in the Passenger Car category. Presented at the Regional Partners Convention 2018 in Hanoi, Vietnam, HARI was recognized for hitting the highest sales volume in the region, besting the 27 other distributorships in Asia-Pacific.
March 14, 2018, TESDA, Taguig City--Hyundai Asia Resources, Inc. (HARI) President and CEO Ma. Fe Perez-Agudo was the guest of honor at the inauguration of the Ariel #AhonPinay Electrical and Installation Maintenance training room at the Technical Education and Skills Development Authority (TESDA) Complex in Taguig City, and Keynote Speaker at the graduation of the first batch of TESDA graduates under the Ariel #AhonPinay program.
March 5-6, 2018- Hyundai was the official mobility partner of the first ASEAN Mentorship for Entrepreneurs Network (AMEN).
February
February 26, 2018 HARI garnered top honors for Customer Satisfaction in After-Sales Service in the entire Hyundai Asia-Pacific distributorship network. The awarding was held during the Asia-Pacific, Africa & Middle East Service Conference at the Grand Hyatt Hotel in Singapore.
January
January 20, 2018--HARI Foundation, Inc. (HFI) President, Ma. Fe Perez-Agudo, joined peers and fellow Gawad Kalinga (GK) supporters at the 5th Global Social Business Summit, with the theme "Scaling Towards Social Progress" at the Hyundai Center for Green Innovation in GK Enchanted Farm in Angat, Bulacan. Capping the day's session was the turnover of five new vehicles that HARI through HFI donated to drive GK's spirit of innovation and enterprise to more parts of the country. Three vehicles will be used to transport the products and produce of GK communities from farm to market, while two will support Kusina ng Kalinga (KNK), GK's platform to address hunger and malnutrition among underprivileged children, especially those living in conflict areas.